SR International Institute of Technology (SRIIT), Hyderabad
Greetings!
SR International Institute of Technology (SRIIT), Hyderabad is the first institution in India to get approval from AICTE, New Delhi and affiliation from JNTU, Hyderabad in 2011, to start International Engineering Program in US Collaborated university - UMASS. SRIIT is situated near Ghatkesar, Hyderabad, Telangana.
SRIIT offers Undergraduate programmes in Electronics & Communication Engineering, Computer Science & Engineering and Information Technology.
Our Vision
"Our vision is to be a leading institution of higher learning in Science and Technology through collaborative initiatives for wider global opportunities."
Our Mission
To build world-class infrastructure for enhancing the teaching and learning processes.
To create an open interdisciplinary and interactive environment that is stimulating, encouraging and rewarding to faculty and students alike.
To acquire, integrate, extend and creatively apply knowledge to seek appropriate engineering solutions.
Our Society
The SR Educational Society has been synonymous with quality education for more than 41 years now. It has spread its base to various locations and is providing affordable education from pre-school to post-graduate studies. More than 81 educational institutions which include schools, junior colleges, degree colleges and professional engineering colleges are run by SR Educational Society spreading across Telangana and Andhra Pradesh.
SR Junior Colleges
SR Digi Schools
SPARKRILL International School

AICTE, New Delhi
The AICTE was constituted in 1945 as an advisory body in all matters relating to technical education. Even though it had no statutory powers, it played a very important role in the development of technical education in the country. It had four regional committees with offices at Chennai, Mumbai, Kanpur and Calcutta. All the new schemes and proposals for starting new institutions/Programmes are approved by the Council.
For more information, http://www.aicte-india.org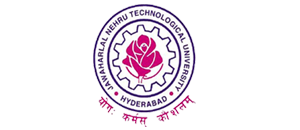 Jawaharlal Nehru Technological University, Hyderabad
Situated in the heart of the city, the Jawaharlal Nehru Technological University, Hyderabad has an environment of academic excellence with 'A' Grade accreditation by NAAC (National Assessment and Accreditation Council). Bringing the spark of knowledge to young minds and instilling a new confidence and vigour to face the world, it has been providing quality education for nearly 4 decades. It is an autonomous teaching cum research oriented university.
For more information, http://www.jntuh.ac.in